About Us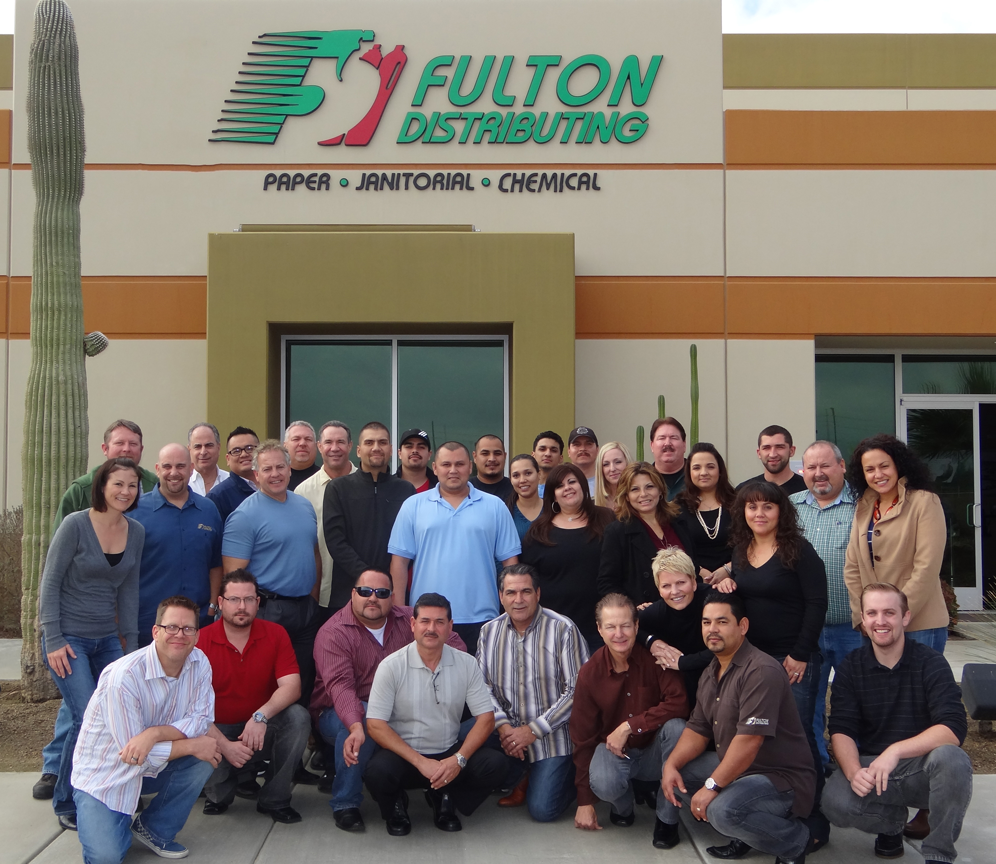 Fulton Distributing is proud to be the independent supplier to service the following industries, but not limited to, Resort, Gaming, Recreational, Country Club, Maintenance Contractors, Healthcare, Industrial, Agricultural, Foodservice, and Education, for over 60 years. We proudly serve the Coachella and Imperial Valleys in Southern California, as well as Western Arizona through our recent expansions into Yuma.
We pride ourselves on providing solutions to meet the needs of our customers while delivering value and superior service on quality branded products. Through experience and innovation, we work to create value for our most precious assets: our customers. With over five thousand items, Fulton Distributing offers an extensive, continually expanding the product line to serve your janitorial and food service needs.
Mission Statement
Fulton Distributing's goal and commitment are to be the leading independent regional provider of the products and services our customers require. For us, service begins with the immediate and rapid response to our customers' needs. As an independent distributor with a regional presence, we are able to outperform our competitors while delivering a higher level of service to our markets served. Fulton's customers and employees have always been our most precious commodities, and all will be treated like family.
If you do not see the item or items you need, please consult your Territory Sales Representative, contact us through this site, or call our Customer Support Department at 760-262-6200 for assistance.