Scrubbers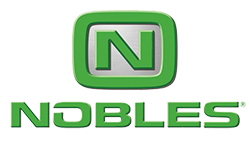 Manufacturer: Nobles
Auto Scrubber - Speed Scrub
Item#
892008 - 24" ** Special Order**
892037 - 20" ** Special Order**
892013 ec-H20 - 20"
Disk or cylindrical scrubbing, ranging from 24 in / 60cm to 32 in / 80 cm cleaning paths, meet your specific facility needs
Optional sealed batteries provide up to 4 hours of run time and help eliminate hazardous leaking in your environment
Reduce water consumption with optional ec-H2O NanoClean™ or Fast® technologies
Durable polyethylene roto-mold body cleans in the toughest environments and helps extend machine life
QA Controls® provide quality assurance regardless of operator experience
Efficient squeegee design gives complete solution recovery, even on 180 degree turns
Increase ease of use with the new Insta-Fit™ Brush Adapter, which reduces the time and effort required to replace or change disk brushes.
Maintain sparkling floors and remove the guess work from brush maintenance with a built in brush wear indicator.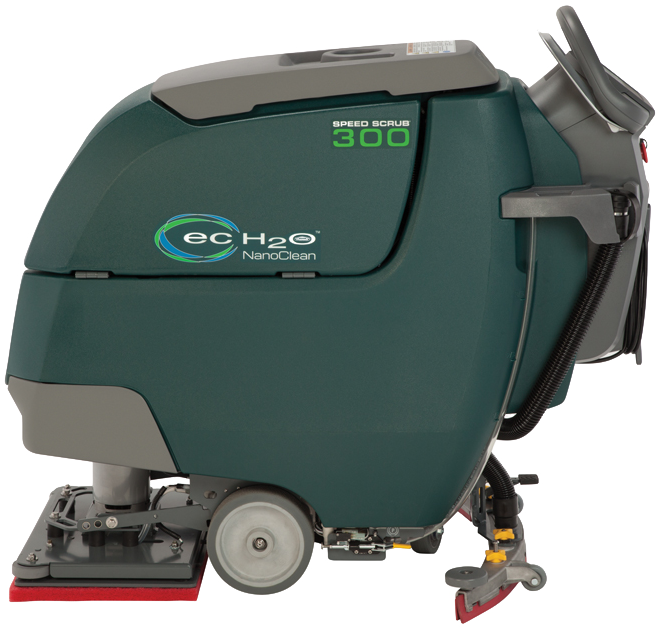 Auto Scrubber - Orbital Scrubbing
Item#
892035
- 20"
**Special Order**
Chemical - Free Floor Finish Removal
Rectangular scrub head reaches into corners and hard-to-reach areas easily for even floor finish removal across the entire cleaning path
Chemical-free floor finish removal alternative for VCT floors with the quality and reliability you expect from Nobles
Explore the available products with this technology below​​​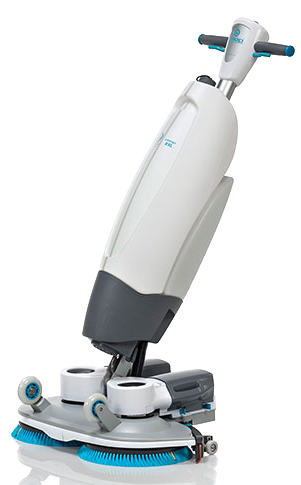 i-MopXL - Orbital Scrubbing
Item#
892034 - 18" **Special Order**
Achieve better cleaning results than with traditional mop and bucket cleaning with the i-mop XL counter-rotating brushes and balanced weight distribution.
Improve your facility's image with increased cleaning productivity, fewer foot traffic disruptions, and a reduced risk of slip and fall injuries versus traditional mopping.
Use fewer chemicals and less water with the i-mop XL patented Fluid Management System.
Charge batteries on the go, easily move your i-mop XL where it needs to be, and carry extra parts, consumables and tanks with the i-cart L.

Manufacturer: Minuteman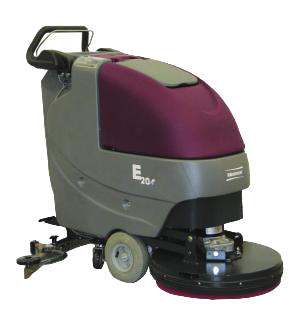 Auto Scrubber - Speed Scrub
Item#
501007 - 20" ** Special Order**
Performs daily scrubbing and or the removal of floor finish to effectively clean and restore floors.
Brush loading/unloading is as easy as the turn of a switch, the operator never has to manually remove the brushes
12 gallon solution tanks and 13 gallon recovery tanks
Squeegees are designed so that no operator adjustment is necessary
Parabolic squeegee standard on traction drive models
Easy-to-clean, hygienic recovery tank
When the on-board charger is plugged in, the machine is not operable
Adjustable handle and ergonomic hand bails offer superior handling of the machine
This Traction drive model offers ergonomic, adjustable speed regulation with the turn of a dial
Sound level < = 70dBs
Maintenance free gel batteries available
Tool free brush removal
Tool free squeegee removal
One button operation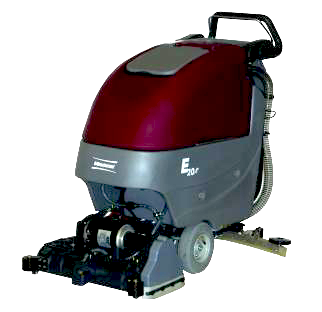 Auto Scrubber - E20 Cylindrical
Item#
501015 - 20" Cylindrical **Special Order**
The E20 is a compact scrubber with a 20" cleaning path, available in disc and cylindrical
Disc model offered in brush drive or traction drive, cylindrical model is traction drive
Advanced technology makes the E20 a part of the innovative walk-behind scrubber line, the E Series
On-board charger is convenient and allows the machine to be charged anywhere
Brush loading/unloading is as easy as the turn of a switch, the operator never has to manually remove the brushes
12 gallon solution tanks and 13 gallon recovery tanks
Squeegees are designed so that no operator adjustment is necessary
Parabolic squeegee standard on traction drive models and option on brush drive models
Easy-to-clean, hygienic recovery tank
When the on-board charger is plugged in, the machine is not operable
Adjustable handle and ergonomic hand bails offer superior handling of the machine
Traction drive models offer ergonomic, adjustable speed regulation with the turn of a dial