Extractors / Spotter
Manufacturer: NSS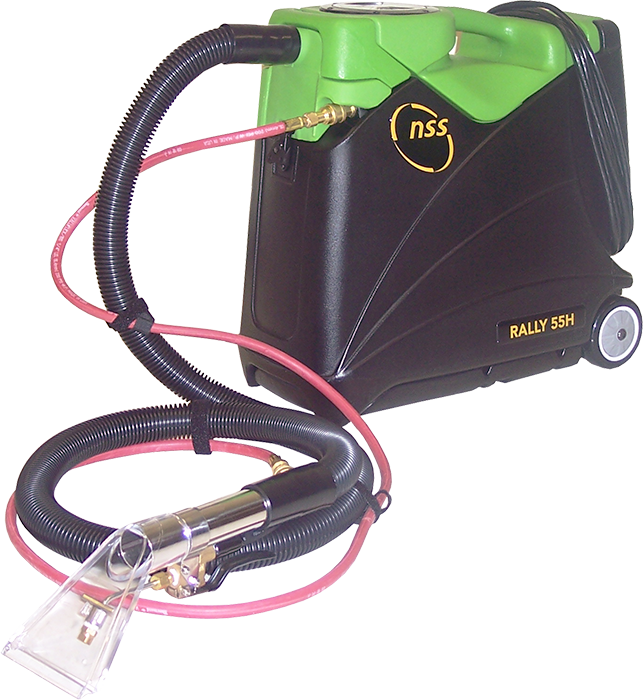 Innovative and maneuverable, the Rally 55 and Rally 55H portable spot extractors are ideal for cleaning up between scheduled carpet cleanings. The built-in handle makes the Rally 55 portable spot extractor easy to transport to a problem area at short notice.
Two models are available. The Rally 55 is a cold water spotter. The Rally 55H portable spot extractor adds a heater for additional cleaning power.
Easy to empty. The Rally 55 portable spot extractor has a detachable recovery tank. Use the molded-in handle to carry the 2.6-gallon recovery tank to the nearest drain when needed.
Easy to transport. Simply pull out the retractable handle and cart the Rally 55 portable spot extractor to the job site. The molded-in handle is placed right in the center, making carrying the Rally 55 up and down stairs easier.
Solution Tank: 2.9 gallons (11 L)
Weight: 6.4 lbs (2.9 kg)
Hot Water Heater: 1000 Watt
Hot Water Temperature:  Up to 190 F
Manufacturer: Minuteman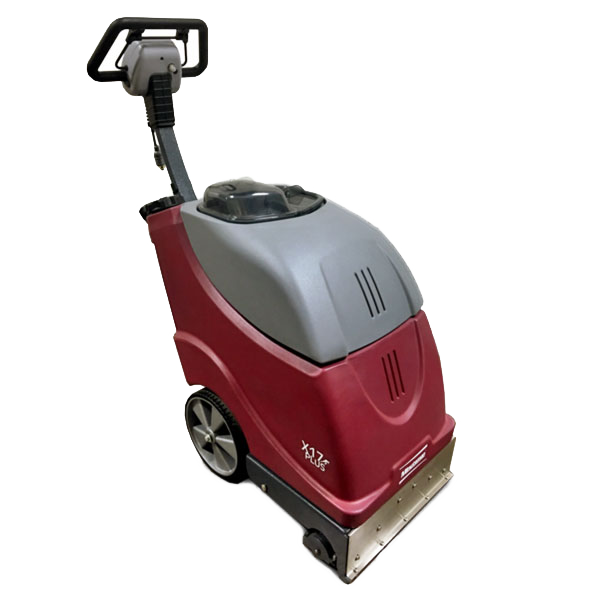 X17 Self-Contained Extractor - Ideal for smaller areas
Item#
501016 - 9gl **Special Order**
Constructed of non-corrosive polyethylene that won't dent, corrode, or rust
Two quick disconnect spray jets allow for simple maintenance
Automatic float shutoff prevents damage to the vacuum motor
Single, adjustable brush
Clear recovery dome and solution tank caps
Faucet-fill built-in for operator convenience
The large 9-gallon solution tank and 7.5-gallon recovery tank
On-board AUX power for the optional scrub wand and extraction tools.
The X17 sprays carpet cleaning solution and a properly adjusted brush agitates and deep cleans the carpet while a heavy-duty vacuum picks up the water all in one pass
17″ Cleaning Path
CRI certified
Available with 50 or 100 PSI pump
Automatic float shut-off for long motor life
Non-conductive operator control console
Heavy-duty construction, longer machine life
CRI certified