Tissue & Towels
Concerned about which hand towels, bath tissue, or facial tissues are best for your business? Not a problem—Fulton Distributing offers the right solution for any application. Let our Territory Sales Representatives assist you in finding the ideal products for your company. Choosing the right bath tissue, facial tissue, and hand towels can help reduce waste and minimize labor costs, while maintaining a clean and sanitary work environment. We offer both controlled usage and universal options, along with multiple types of dispensers to suit your business's needs.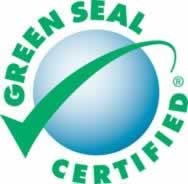 Look for our Green Seal & environmentally
friendly options which are made from
100% recycled wastepaper;
making them the most
environmentally preferable!
Wausau Paper - Product Literature- Paper and Dispensers
Click here for our value added

brand of tissue and towels!

 

 
 

Soave Bath Tissue  

 

Item#

2ply Premium - 771303

Five Star Quality
Exclusively Marketed by Fulton Dist.

Case Pack: 80/550' per case

Soave Facial Tissue Cube


 

Premium - 165800 

Five Star Quality
Exclusively Marketed by Fulton Dist.

Case Pack: 36/95 boxes per case

 
 ~

Symphony - 9" Jumbo Bath Tissue Roll

 

Item#

JRT - 666556

 

Case Pack: 12/1000' rolls

Symphony - Bath Tissue

 

Item#

2ply Bath Tissue - 666541

 

Case Pack: 96/500' per case

Symphony Ultra - Bath Tissue

 

Item#

2ply Bath Tissue - 771302

 

Case Pack: 80/500' per case

Symphony - Facial Tissue

(Cube)

 

Item#

Facial Tissue - 618501


Case Pack: 36/90 cubes per case

Symphony - Facial Tissue

(Flat Box)

 

Item#

Facial Tissue - 666559


Case Pack: 30/100 boxes per case

Symphony Ultra - Multifold

 

Item#

Multifold White - 666755

Multifold White - 666756

Multifold Nature - 585001


Case Pack: 4000 per case

2ply Kitchen Roll Towel- Symphony


Item#

Roll Towel - 845100


Case Pack: 30/85' per case

Symphony Hardwound Towel (

White)

 

Item#

Towel (White) - 766554


Case Pack: 6/800' per case

Hardwound Towel- Natural


Item#

Towel (Natural) - 157471


Case Pack: 12/600' per case

12" Jumbo Bath Tissue Roll


Item#

JRT 2ply - 144471


Case Pack: 6/2000' rolls

~ 



EcoSoft towels and tissues are made from 100% recycled fibers and meets EPA guidelines for post-consumer waste content.

 




Duble-Nature Green Seal certified products offer superior quality with a stylish and sophisticated appearance. Featuring a consumer-like embossing pattern, these products are made from a superior grade of 100% recycled wastepaper for exceptional brightness and absorbency. These products meet or exceed the U.S. EPA guidelines for post-consumer waste and are processed chlorine free.

 




DubleSoft premium paper products offer maximum softness, strength and absorbency, and will complement any décor.

 

Artisan® offers superior sophistication for your hand drying experience. Carefully crafted from innovative ATMOS papermaking technology, toweling is brilliant white, remarkably strong, yet soft enough to provide a comforting hand drying experience. Catering to upscale properties such as Class A office buildings, high-end lodging establishments, and healthcare facilities, Artisan® possesses Green Seal™ certification along with luxury that is authentically designed for the refined.

 

 

Hands- Free Optiserv Hybrid-875

 

Item#

111955


*Multiple colors available

Electronic touch-free and mechanical hands-free operation
Operates with or without batteries
Simple to install and easy to maintain

Towel Size: 444100 or 444101

 

 

Revolution 3-Roll Tissue Dispenser

Simply turn the dial to advance to next roll!

 

Item#

111953


*Multiple colors available

Accommodates Wausau paper products to provide controlled usage and cost savings
High capacity dispensing
Translucent color allows service staff to see when it's time to refill

Bath Tissue: 666451 or 667451

 




Dubl-Serv Side-by-Side 2-Roll Bath Tissue Dispenser

 

Item#

111948


*Multiple colors available

Sleek, contemporary styling
Accommodates Wausau paper products to provide controlled usage and cost savings
Translucent color allows service staff to see when it's time to refill

Bath Tissue: 666451

 




Dubl-Serv Vertical 2-Roll Bath Tissue Dispenser

 

Item#

111950


*Multiple colors available

6.75" width allows for installation in facilities where horizontal space is limited.
Accommodates Wausau paper products to provide controlled usage and cost savings
Front-facing tissue for easy access
Locking mechanism prevents product pilferage and waste

Bath Tissue: 667451

 

 

OptiServ Accent® 86600

 

Item#

111958

 

*Multiple colors available

At just over 12 inches high, can fit between cabinets and countertops
Hands-free operation to reduce cross-contamination
Reversible cover can be configured to open from left or right
Accommodates a variety of 8-in. controlled roll towels in DublSoft®, DublNature® and EcoSoft® brands
Custom imprinting available

Towel Size: 444201

 

Silhouette OptiServ Hands-Free- 868

 

Item#

111868

 

*Multiple colors available

Hands-Free controlled-use dispensing systems that provide added value with controlled usage and cost savings.
Requires only you to touch your personal towel; reducing the chance for cross-contamination from touching commonly used surfaces such as levers and buttons.

Towel Size: 444100, 444101 or 444200

 

Silhouette® Dubl-Serv® 2-Roll Tissue

 

Item#

111949

This universal Dubl-Serv® dispenser's two-roll capacity is ideal for high-end washroom installations.
The reserve roll is hidden and protected to minimize waste and theft. After the bottom roll is finished and the empty core is pushed back, the reserve roll drops into place.
Cover locks to reduce pilferage.
Accommodates most universal tissue.
Custom imprinting available.

Bath Tissue: 666449

 

 
 ~

 

Electronic Hard Wound Roll Towel Dispenser

 

Item#

Black - 233695

Stainless - 233696

White - 233697

 

Touchless electronic towel dispenser
High capacity dispenser.
Nvi® Electronic Towels system reduces labor, lowers cost, and creates a cleaner, safer restroom.

Towel Size: 233692

 

 

Manual Bath Tissue Dispenser

 

Item#

Black - 233691

Stainless - 233690

White - 233689

Large Capacity dual roll system featuring 2000 sheets of capacity.
No waste system with auto roll transfer feature.

Bath Tissue: 233693

 

 

Manual Bath Tissue Side-By-Side Dispenser


Item#

Black - 233687

Stainless - 233688

White - 233686

Dual roll side by side dispenser.
2000 sheets of capacity.
No waste system with sliding lock door.

Bath Tissue: 233693

 

Click

here

for more info?

 

Electronic Tissue Dispenser

 

Item#

Black - 233683

Stainless - 233685

White - 233684

Ultimate system to reduce the incidence of cross contamination.
The only touch free electronically dispensing standard size tissue system.
Ideal for high infection areas and handicapped stalls to help those with "limited range in mobility.

Bath Tissue: 233693

 

 

 

Recessed Towel Dispenser

 

Item#

Stainless - 233699

Touchless electronic or manual towel dispensing unit.
Designed for installation in existing recessed towel dispensers often found in commercial buildings of all types.
This easy to install dispenser adds towel capacity while reducing maintenance and relling time.

Towel Size: 233692

 

 

Hard Wound Towels

 

Item#

1Ply - 233692

Nvi® LoCor® Hard Wound Towel products are thecommercial industry's first reduced core towel system.
Nvi® LoCor® Hard Wound Roll Towels are made from sustainable, virgin Rapidly Renewable Fiber, which produces a whiter, brighter, softer and greener product. 
Small core allows for more product on each roll which will last longer and reduce labor costs through fewer roll changes.
Fully embossed hard wound roll towel delivers greater strength, absorbency and quality.
Eco Freindly.

Case Pack: 6/800' rolls

 

 

Bath Tissue

 

Item#

2Ply - 233693

Nvi® LoCor® Bath Tissue products are ideal for replacing standard tissue rolls. With 100% more tissue on a roll, Nvi® LoCor® Bath Tissue doubles the capacity and reduces roll replacements.
Nvi® LoCor® Bath Tissue is made from sustainable, virgin Rapidly Renewable Fiber, which produces a whiter, brighter, softer and greener product.
This 2-ply, plain embossed bath tissue provides an improved sensory hand feel which gives the ultimate at-home look and feel.

Case Pack: 36/1000' rolls

 

 

Facial Tissue Flat Box

 

Item#

2Ply - 144510

The Livi® VPG Facial Tissue is a premium quality facial tissue made from sustainable, virgin Rapidly Renewable Fiber, which produces a whiter, brighter, softer and greener product.
This 2-ply, plain embossed facial tissue truly gives customers at-home luxury softness.
This facial tissue is the ideal product for discerning businesses, restaurants, hotels and other facilities that desire to make a great impression for their customers.

Case Pack: 30/100 per box

 

 

Center Pull Towels

 

Item#

2ply - 666379

The Livi® VPG Center-Pull Towel is a premium quality hand towel made from sustainable, virgin Rapidly Renewable Fiber, which produces a whiter, brighter, softer and greener product.
This 7.4" X 600', 2-ply, fully embossed center-pull towel provides an improved sensory hand feel which gives the ultimate look and feel.
Superior thickness and increased absorbency make this the perfect towel for high traffic applications

Case Pack: 6/600' rolls

 

 

 

Kicthen Roll Towels

 

Item#

3ply - 945100

The Livi® VPG Select Kitchen Roll Towel is a premium quality towel made from sustainable, virgin Rapidly Renewable Fiber, which produces a whiter, brighter, softer and greener product.
This plush 3-ply, wheel embossed kitchen roll towel.
Superior towel strength and increased absorbency make it the perfect kitchen roll towel for food service applications.

Case Pack: 30/90 sheets

 

 ~

 

Tork Advanced High-Capacity Roll

 

Item#

2Ply Bath Tissue - 110292

Tork Advanced High-Capacity Bath Tissue provides hygienic dispensing while reducing waste and maintenance expense.
Enhances image to everyday washrooms.
High capacity rolls eliminate service outages. Embossed rolls enhance bulk and softness.
Tork bath tissue has rapid breakup, ideal for all plumbing systems.
Made from 100% recycled fibers an environmental benefit, and a positive image builder, ECOLOGO® Certified.

Case Pack: 36/1000' rolls

 

 

Tork Advanced Mini Jumbo Bath Tissue Roll

 

Item#

JRT 2Ply - 120244 

Tork Advanced Mini Jumbo Bath Tissue's high capacity provides fewer refills and reduces labor.
Reduced stub roll means less waste.
Rapid break-up capability is ideal for all plumbing systems.
Made from 100% recycled fiber provides environmental benefits, and a positive image builder, ECOLOGO® Certified.
2-Ply, 7.36 inch Dia.

Case Pack: 12/750' rolls

 

 

Tork Advanced Matic® Hand Towel Roll, 1-Ply, White

 

Item#

1Ply Roll - 290089

Soft, strong, and highly absorbent this towel offers the perfect combination of quality, performance, and value.
Embossing enhances hand feel and maximum absorbency; fewer towels are used per hand dry. 
Less packaging means source reduction reducing your overall labor and maintenance costs.
Long lasting rolls minimize maintenance costs while maximizing service.
Towels are made from 100% recycled fiber provides environmental benefits, and a positive image builder, ECOLOGO® Certified. Compostable Verified by Independent Verification.

Case Pack: 6/700' rolls

 

 

Tork Advanced Soft Centerfeed Hand Towel.

 

Item#

2-Ply White - 290090

Tork Advanced Soft Centerfeed Towels offer one-at-a-time service, and reduces waste.
High capacity, reduces labor and refills.
High absorbency , means less towels used.
Made from 100% recycled fiber provides environmental benefits, and a positive image builder. ECOLOGO® Certified. Compostable Verified by Independent Verification.

Case Pack: 6/600' rolls

 

 

Tork Advanced Soft Matic® Hand Towel Roll.

 

Item#

1-Ply White - 290095

Quick-absorbing, thicker paper towel with improved softness and strength that feels more like cloth.
Less packaging means source reduction reducing your overall labor and maintenance costs. Long lasting rolls minimize maintenance costs while maximizing service.
Ideal for Class-A office buildings and upscale dining facilities. FSC® Certified.

Case Pack: 6/900' rolls

 

 

 

Tork Advanced Soft Mini Centerfeed Hand Towel

 

Item#

2-Ply White - 998901 

High capacity, reduces labor and refills.
High absorbency, means less towels used.
Made from 100% recycled fiber provides environmental benefits, and a positive image builder. ECOLOGO® Certified. Compostable Verified by Independent Verification.

Case Pack: 12/262' rolls

 

 

Item#

945103

Perforated Roll Towels
high absorbency
Made from 100% recycled and meets the EPA compliant (minimum 85% Post-Consumer Content)
ECOLOGO® and Green Seal™ Certified. Compostable Verified by Independent Verification.
Replaces HK1975E

Case Pack: 12/210' rolls

 

 

Tork Elevation® Centerfeed Hand Towel Dispenser

 

Item#

Black - 290091

White - 290093

Tork Elevation® dispensers simplify and complement any environment, providing a clean, hygienic appearance.
Our new design ensures easy and intuitive maintenance, refilling and use.
The Tork Centerfeed Dispensing Systems enable an easy, one-handed operation and controlled consumption.
Tork Centerfeed high capacity cabinets are ideal for high traffic environments.
Cabinets are hygienic. You only touch the towel you use. No cross contamination from levers or cranks.
The Portion Control feature dispenses one towel every time.

Towel Size: 290090

 

 

Tork Elevation® Matic® Hand Towel Roll Dispenser with Intuition® Sensor

 

Item#

Black - 309609

White - 309608

The touch-free electronic virtually eliminates cross contamination while cutting back on supply waste.
Each unit features a choice of two dispensing modes. The towel remains inside the cabinet until the user activates the sensor, delivers maximum hygiene.
An adjustable towel length of 8 inches to 24 inches, and a stub roll compartment combine to deliver more precise control of consumption are a few of the features available.
Batteries lasts up to 40 rolls on average with normal usage.
It's easy to reach and simple to reload.
Versatile Installation can be mounted directly to wall or within a recessed compartment. Numerous back-plate mounting slots fit most any pattern.  
Uses 3 "D size" batteries

Towel Size: 290095 or 290089

 

 

Tork Nickelite™ Hand Towel Roll Dispenser

 

Item#

Nickelite® - 309607

The touch-free electronic Tork Nickelite® virtually eliminates cross contamination while cutting back on supply waste.
Each unit features a choice of two dispensing modes. The towel remains inside the cabinet until the user activates the sensor, delivers maximum hygiene.
An adjustable towel length of 8 inches to 24 inches, and a stub roll compartment combine to deliver more precise control of consumption are a few of the features available.
Batteries lasts up to 40 rolls on average with normal usage.
It's easy to reach and simple to reload.
Versatile Installation can be mounted directly to wall or within a recessed compartment. Numerous back-plate mounting slots fit most any pattern.  
Uses 3 "D size" batteries

Towel Size: 290095 or 290089

 

 

Tork Elevation High Capacity Bath Tissue Roll Dispenser

 

Item#

Black - 555628

White - 555620

Tork Elevation® dispensers simplify and complement any environment, providing a clean, hygienic appearance.
The Tork Elevation High-Capacity Bath Tissue Dispensing System is a perfect fit for washrooms with limited space.
The innovative auto-transfer feature promotes hygiene and reduces refill maintenance time.
Innovative and Hygienic Design - Promotes hygiene with covered roll and auto-transfer features. Prevents waste by dropping the reserve roll only after the primary roll is depleted. Keeps used roll core in the unit, keeping washroom floors clear of debris.
High Capacity - Holds up to 2,000 two-ply sheets or 4,000 one-ply sheets. Contains 60 percent more tissue than conventional bath tissue dispensers. Reduced Costs - Permits quicker, easier loading and fewer refills, reducing maintenance time. Prevents pilferage and reduces waste with enclosed design. Requires rolls with core plugs.

Towel Size: 110292

 

 

Tork Elevation® Mini Centerfeed Hand Towel Dispenser

 

Item#

Mini Dispenser - 998902 

Tork Elevation® dispensers simplify and complement any environment, providing a clean, hygienic appearance.
The Tork Centerfeed Mini Dispensing Systems enable an easy, one-handed operation and controlled consumption with the enhanced pro feature.
Cabinets are hygienic. You only touch the towel you use. No cross contamination from levers or cranks.
The Portion Control feature dispenses one towel every time.
Cabinets are simple and reliable offering low maintenance costs. 

Towel Size: 998901

 

 

Tork Elevation® Twin Mini Jumbo Bath Tissue Roll Dispenser.

 

Item#

Black - 555519

White - 555520

Tork Elevation ® Twin Mini Jumbo Bath Tissue Roll Dispenser features two high-capacity rolls and a roll brake so people only take what they need. That means less waste, less mess, and less effort.
The dispensers simplify and complement any environment, providing a clean, hygienic appearance.
Our new design ensures easy and intuitive maintenance, refilling and use.
Unique tear feature eliminates risk of cutting or scratching hands.
Rolls are protected so there is less waste, improved hygiene and reduced pilferage.
Durable plastic dispensers provide low maintenance and trouble free service.

Towel Size: 120244

 

 

Tork Elevation® Matic® Hand Towel Roll Dispenser

 

Item#

Black - 290092

White - 290087

Tork Elevation® Matic® dispensers simplify and complement any environment, providing a clean, hygienic appearance.
The design ensures easy and intuitive maintenance, refilling and use.
The Tork Matic® Dispenser has a high capacity that is ideal for busy washrooms. Hands free dispensing provides a hygienic, one-at-a-time solution for your washroom.
The user touches only the towel needed - reducing the risk of cross-contamination.
Neutral, minimalist shape - a seamless capsule that fits in any environment. Semi-transparent cover and now with a new, easy-to-read level indicator, refilling paper rolls will be even quicker and easier.
Push bar for loading and emergency feeds.

Towel Size: 290095 or 290089